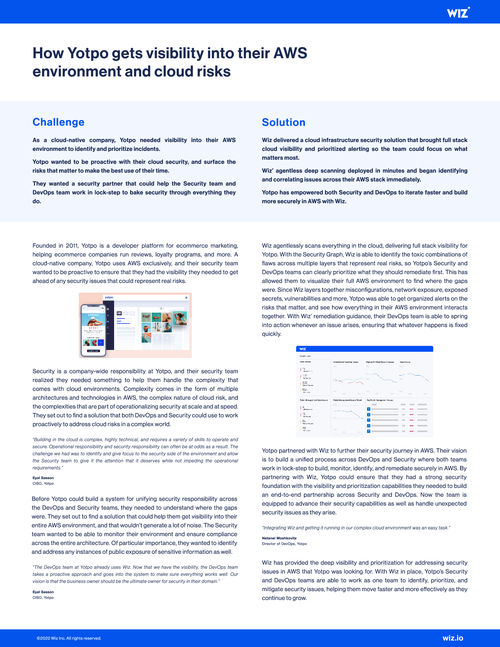 Founded in 2011, Yotpo is a developer platform for ecommerce marketing, helping ecommerce companies run reviews, loyalty programs, and more. As a cloud-native company, Yotpo needed visibility into their AWS environment to identify and prioritize incidents.
Download this case study to learn how Yotpo solved the complexities of AWS such as:
The complex nature of cloud risk;
Operationalizing security at scale and at speed;
Finding a solution that DevOps and Security could both use to work proactively against cloud risks.