Endpoint Protection Platforms (EPP) , Endpoint Security , Open XDR
Report: Broadcom in Discussions to Buy Symantec
Analysts Say 'Rudderless' Endpoint Security Firm Is Ripe for Acquisition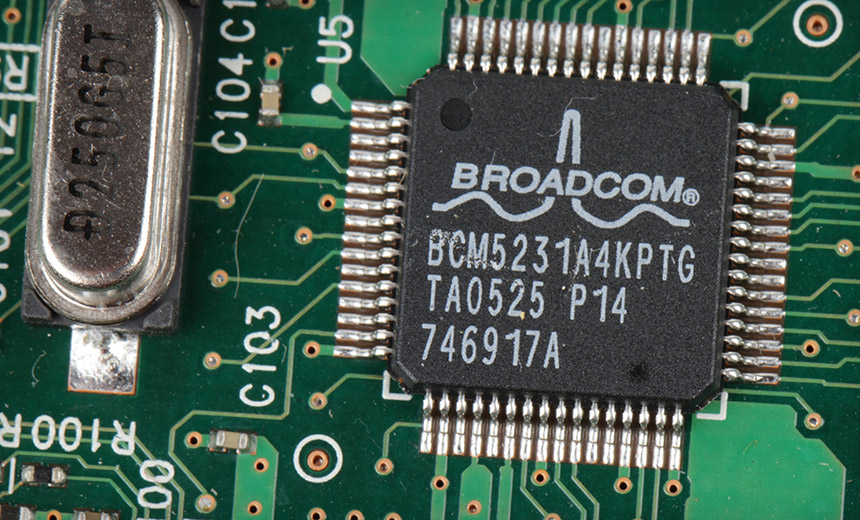 Semiconductor manufacturing giant Broadcom is reportedly looking to purchase endpoint security firm Symantec.
See Also: Live Webinar | Breaking Down Security Challenges so Your Day Doesn't Start at 3pm
While no deal has been finalized between the two firms, Bloomberg reported late Tuesday that acquisition talks were advanced and that a deal could be potentially reached within weeks. No potential purchase price has been revealed.
Representatives for Broadcom and Symantec didn't immediately respond to a request for comment.
The value of Symantec's stock closed Tuesday up 17 percent for the year, giving the company a market cap of $13.7 billion. But following news of Broadcom's interest in Symantec, the value of the security firm's stock surged by more than 20 percent in after-hours trading.
Broadcom's stock has gained 16 percent in value this year, giving the company a market cap of $118 billion at the close of markets on Tuesday. But the value of the company's stock dropped about 4 percent in after-hours trading, after Bloomberg's report appeared.
Broadcom Has Been Expanding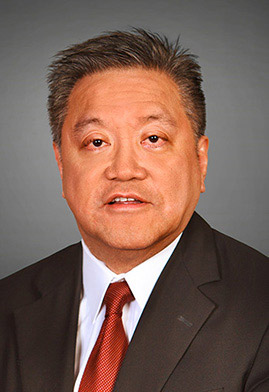 Hock Tan, Broadcom's president and CEO
Broadcom president and CEO Hock Tan is no stranger to massive acquisitions. In May 2015, when he was CEO of Avago, Tan announced plans to acquire Broadcom for $37 billion, merging the firms under the Broadcom name. He later relocated the corporate headquarters from Singapore to San Jose, California.
Late in 2018, Broadcom completed its acquisition of CA Technologies for $18.9 billion. Analysts said the move was driven by Tan's desire to diversify his company's holdings and push revenue, as further acquisition potential in the semiconductor market had grown scarce (see: Broadcom Executive on Acquisition of CA Technologies).
But not all has been smooth sailing. In November 2017, Broadcom attempted to acquire Qualcomm for $130 billion, which the U.S. company rebuffed. Subsequently, Broadcom attempted to launch a hostile takeover of Qualcomm by electing a majority of the company's directors. In March 2018, however, President Donald Trump blocked the proposed acquisition on national security grounds.
Analysts: Symantec Needs to Be Sold
Some analysts say Symantec should consider a sale forthwith. Indeed, with Symantec's declining sales, revenue and stock price value, and the abrupt exit of its CEO Greg Clark in May, many analysts have said the firm appears to still be rudderless (see: Symantec CEO Exits as Company Misses Earnings Forecast).
Following Clark's unexpected resignation on the tail of poor financial results, Richard Hill, a member of Symantec's board, immediately began serving as interim president and CEO. He promised to first focus the company on increasing revenue. But he also appears to have been courting buyers.
"With Symantec in the midst of coming off a sudden CEO departure, soft results/guidance, and a myriad of company specific/secular headwinds we believe now would be the golden time for the company and its board to finally consider a sale of the business," Wedbush analyst Daniel Ives wrote in a note to clients, Marketwatch reports.
"Symantec would make a perfect fit for the Broadcom portfolio," Harsh Kumar, a Piper Jaffray analyst, wrote in a note to investors, Bloomberg reports. Kumar reportedly added that the proposed deal has strong parallels with Broadcom's CA acquisition, "which ultimately turned out to be extremely successful under the Broadcom umbrella."
Wedbush's Ives, however, says Broadcom's CA acquisition "still remains a head scratcher to many," suggesting that the jury is still out on the long-term impact of the deal, as well as the chipmaker's move to diversify.
Unusual Tech Combinations: Buyer Beware
The move by a semiconductor manufacturer to buy an anti-virus - aka endpoint - security vendor recalls another such endeavor that ended in failure.
Chipmaker Intel in August 2010 announced that it was acquiring security vendor McAfee for $7.7 billion. At the time, the move surprised many analysts, who questioned attempts to build endpoint security into motherboards, as opposed to leaving it in the operating system.
In 2014, McAfee Security rebranded as Intel Security - no doubt accelerated by the antics of the anti-virus firms founder and namesake, who no longer has a hand in the firm (see: Guess Who's Running for President? John McAfee).
Come April 2017, however, Intel's McAfee project had failed, and it sold the security division to TPG in a deal valued at $4.2 billion.
Intel, however, wasn't the only technology giant that tried for greater market dominance via unconventional mash-ups.
In 2005, Symantec - then helmed by Enrique Salem - acquired storage vendor Veritas for $13.5 billion. But the supposed benefits of combining a storage and a security firm failed to materialize, leading to the company chewing through CEOs at an alarming pace. Investors continued calls for Symantec to ditch Veritas.
Come August 2015, after promising to spin off the storage business, Symantec changed tack and announced that it was selling Veritas to The Carlyle Group, an asset management firm, for $8 billion in cash.
For investors, Broadcom's move to absorb Symantec may now represent the final chapter in Salem's failed gambit.