Analysis: The Latest Data Breach Trends
Also: Yet Another Microsoft Exchange Vulnerability; Misconceptions About Cybercrime Groups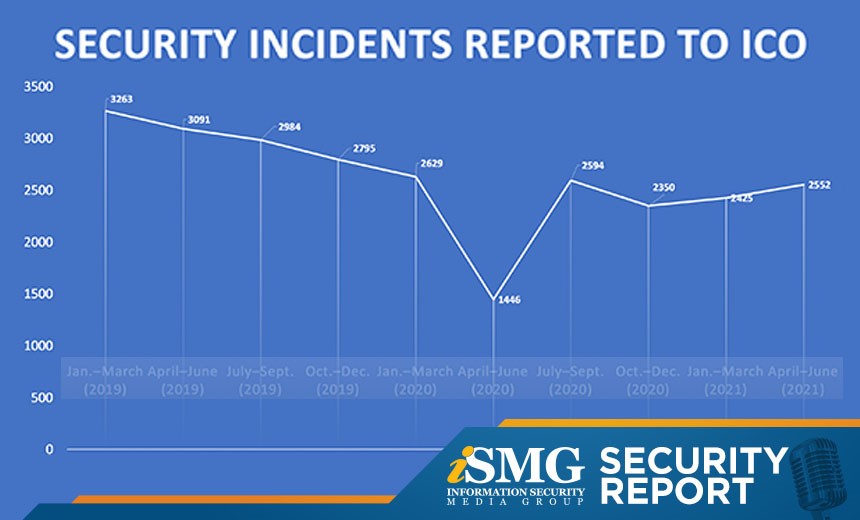 The latest edition of the ISMG Security Report features an analysis of data breach trends as well as other updates.
In this report, you'll hear (click on player beneath image to listen):
ISMG's Mathew Schwartz describe how phishing, ransomware and unauthorized access remain the leading causes of personal data breaches in Britain;
ISMG's Jeremy Kirk discuss how a 'ProxyToken' bug put Microsoft Exchange email at risk;
Security expert Alan Woodward address some popular misconceptions about cybercrime groups and the challenges law enforcement agencies face when clamping down on their operations.
The ISMG Security Report appears on this and other ISMG websites on Fridays. Don't miss the Aug. 20 and Aug. 27 editions, which respectively discuss disrupting the cybercrime-as-a-service model and new White House security initiatives.
Theme music for the ISMG Security Report is by Ithaca Audio under a Creative Commons license.