Is Lieberman's Swan Song The Impossible Dream?
Capping a 24-Year Career with Passage of a Cybersec Bill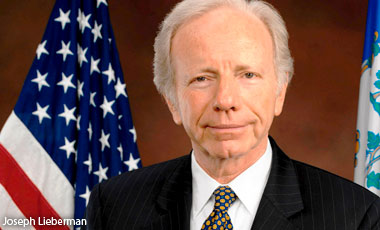 Two musical numbers come to mind - "Promises, Promises" and "The Impossible Dream" - when thinking of Congress and its inability to enact meaningful cybersecurity legislation.
See Also: Live Discussion | Securing Business Growth: The Road to 24/7 Threat Detection and Response
Lawmakers, with good intent, have promised passage of significant IT security legislation over the past half decade, but those pledges have turned out to be unfulfilled dreams. Will 2012 be any different?
Sen. Joseph Lieberman hopes so. The Independent Democrat from Connecticut, who chairs the Senate committee with IT security oversight, is among the most influential members of Congress on cybersecurity matters. Lieberman, in the early part of the last decade, helped shepherd through the Senate the Federal Information Security Management Act and the E-Government Act, two laws that shape the way IT security is tackled in the federal government.
Along with two colleagues on the Senate Homeland Security and Governmental Affairs Committee - Susan Collins, R-Maine, and Tom Carper, D-Del. - Lieberman earlier this year introduced comprehensive cybersecurity reform legislation known as the Cybersecurity and Internet Freedom Act of 2011 (see Senate Bill Eyes Cybersecurity Reform). Lieberman's dream is to see that bill enacted in the coming year. The senator's term expires at the end of 2012, and he's not running for re-election. Time is running out, and Lieberman realizes it. Speaking at the Homeland Security and Defense Business Council on Thursday, Lieberman said:
"My goal is to pass this bill and get it to the president before I leave the Senate."
The only success Congress has had in recent years in passing noteworthy cybersecurity legislation involves the military. The annual National Defense Authorization Act, as it does this year, often includes IT security provisions. In this year's version, Congress voted to codify an agreement between the Department of Homeland Security and the National Security Agency, part of the Defense Department, to share resources in battling cyberthreats. Said Lieberman:
"This is a small step, but it is nonetheless important - and provides an example of how Congress can put aside partisanship to address our nation's pressing cybersecurity needs.
Cybersecurity, for the most part, has been a bipartisan issue, though the Democratic-controlled Senate and the Republican-controlled House have taken different approaches on how to enact IT security legislation. The Senate favors a catch-all package, and Senate Majority Leader Harry Reid said he will schedule floor time for that chamber to debate comprehensive cybersecurity legislation early next year (see Senate to Take Up Infosec Bill in Early 2012). Republicans are moving ahead on individual bills (see House GOP Unveils Cybersecurity Agenda).
What's different today than in the recent past is the determination by many of those involved in seeking new IT security laws to finally get the legislation enacted. Reid's promise of a floor debate, the release of the Republican's legislative agenda as well as the White House's unveiling of its cybersecurity legislation agenda last May (see White House Unveils Cybersecurity Legislative Agenda) provide some encouragement.
Activity can be found in the inner corridors of the Capitol. Lieberman, in his speech, revealed that his committee this past week has begun to circulate to stakeholders a staff draft of legislative language that would improve critical infrastructure security as well as another proposal to reform FISMA. Other legislative language will be circulated in the coming weeks, he said.
These are good signs of movement toward passage. But the current Congress is arguably the most dysfunctional one in recent memory, and accurately forecasting what it will do is an iffy proposition.
Still, in his remarks, Lieberman struck a hopeful note that Congress will pass comprehensive cybersecurity legislation before the 112th Congress adjourns a year from now. But he's experienced enough - nearly 23 years in the Senate - not to make any promises of passage in what could be his legislative career's swan song.