Leading on Cybersecurity: The Administration Speaks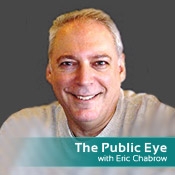 The Obama administration gets a chance to demonstrate its cybersecurity leadership as three top guns from the executive branch - Homeland Security Secretary Janet Napolitano, White House Cybersecurity Coordinator Howard Schmidt and FBI Director Robert Mueller - address the RSA conference in San Francisco next week. It's sorely needed.
What Napolitano and Schmidt - late additions to the roster of keynote speakers at the IT security conference - as well as Mueller say could signal the direction the White House will take to lead the nation in securing federal digital assets and the America's critical IT infrastructure. Though the White House is working hard to fine tune its cybersecurity agenda, it's been doing so in relative silence.
What these leaders need to demonstrate in their speeches are precise actions the administration will take in the coming weeks and months to protect America's key IT systems. Visible leadership is required at a time when most news about protecting government and key private IT systems is terrible:
Former Director of National Intelligence Michael McConnell, at a Senate hearing Tuesday, said the United States would lose a cyber war if one were held now.
Bipartisan Policy Center held a simulated a cyber attack that disrupted smart phone service to 20 million customers, shut down an electronic energy trading platform and crippled the power grid along the Eastern seaboard.
The month-old discussions about attacks from China on Google and other companies has not abated.
Security firm Symantec issued a survey of IT managers that identified cyber attacks the most significant risks they face: 42 percent vs. 17 percent for traditional criminal activity and brand-related events, 14 percent for natural disasters and 10 percent for terrorism.
Meanwhile, the odds of significant cybersecurity legislation reaching President Obama's desk this year are seen, at best, 50-50. Word circulating the Capitol is that cybersecurity legislation has stalled in the Senate partly because the White House has remained mute - at least in public - on these measures.
In Schmidt, the administration has one of the most respected cybersecurity experts whose excellent communications skills should be exploited to help drive its IT security agenda. It would be interesting to hear from him at RSA what the administration would like to see in legislation emanating from Congress.
As for Napolitano, she often spoke of cybersecurity challenges in the past year, but a press release from her office suggests her remarks will not be specific but will address the "broad mission to protect the nation's cyber infrastructure, systems and networks, and the responsibility of all Americans in maintaining cybersecurity and resiliency."
Let's hope Napolitano, Schmidt and Mueller provide in their RSA speeches specific administration actions that will demonstrate a government leading on this all important matter