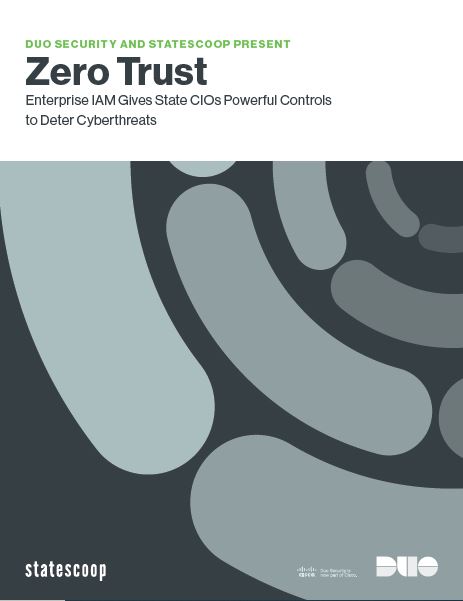 State and local governments face a rising tide of ransomware attacks resulting in costly service and productivity disruptions. Often, these attacks involve compromised user credentials. Public agents must rethink their approach to controlling who or what can access IT resources and under which circumstances.
This report breaks down the data around identity management adoption in government agencies and provides perspectives from industry experts on improving information security with a zero-trust approach.
Read the report to learn more about:
Why government agencies are adopting IAM solutions;
The gold-standard zero-trust approach to information security;
Tips for streamlining the rollout of new security programs;
Authentication technology for government agencies.