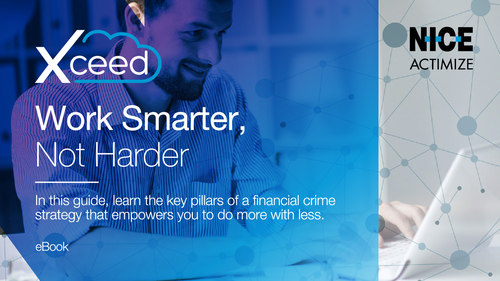 Between the ever-changing fraud landscape, and the surge in digital banking (which is here to stay), small to mid-sized banks and credit unions are already at a crossroads for financial crime risk management.
To make matters even more challenging, conventional fraud and AML tools are generating an overwhelming number of false-positives. With many FIs facing a false-positive rate of over 95 percent, some would say you're better off flipping a coin to decide which alerts are worthwhile.
Download this eBook to learn the key pillars of a fincrime strategy so you can do more with less.