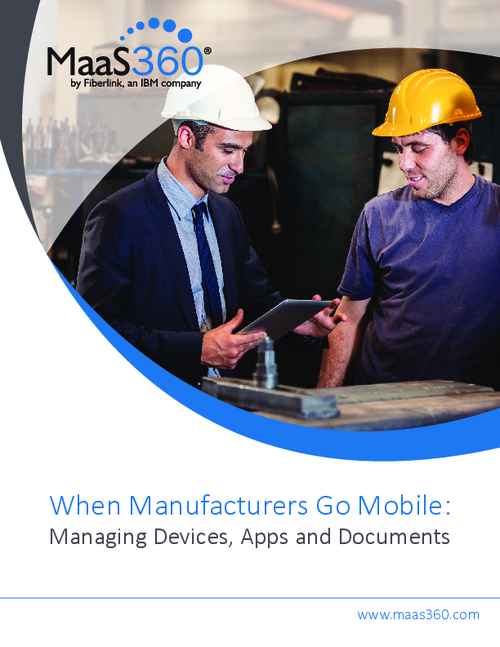 Mobile computing offers manufacturers many new ways to improve productivity and bottom line performance in every area of their business. Smartphones and tablets are becoming natural extensions to core operational systems,including ERP, CRM, BI, MES and WMS, as well as for logistics management, mobile procurement and financial applications. Stronger, more rugged devices are hitting the market for use in factories and harsh manufacturing environments. Most experts agree that the number of manufacturers adopting enterprise mobility is accelerating in the quest of improving costs, product development cycles, manufacturing throughput, supply chain efficiency and customer focus.Transitioning to a mobile enterprise, however, brings its own set of challenges.
Download the White Paper to explore
What is the common manufacturing scenario;
What is security and compliance;
What does mobility mean for IT.