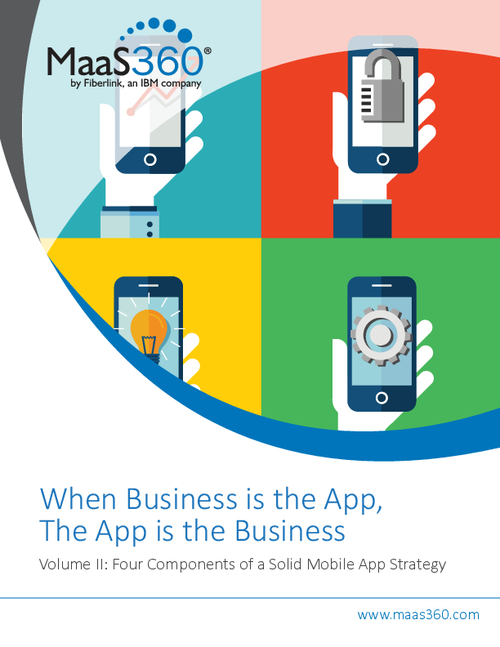 MaaS360, an IBM company and leader in Enterprise Mobile Management (EMM), presents Volume II of a three-part series that explores the appification of the enterprise, including IT's role as the great enabler. In this volume, learn how to design a business-driven app strategy that advance business goals - without putting enterprise data and your network at risk
Download this white paper to explore:
Four components of a solid mobile app strategy;
Security in every step . . . not as an afterthought;
Change is inevitable so be eady to scale at any moment.