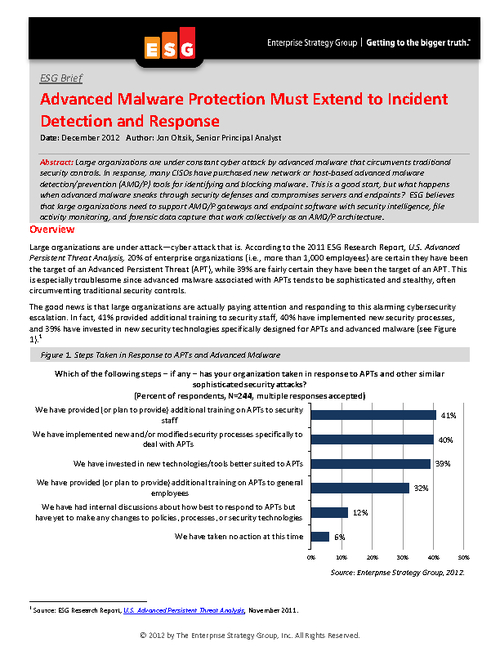 A full 60% of organizations haven't done the basics.
Read this ESG Brief, Advanced Malware Protection Must Extend to Incident Detection and Response, and discover:
How your organization's incident response steps stack up
Why 'stop the bleeding' approaches are inadequate
A 5-step process to enhance your incident detection/response
Understand why ESG states, "Many security solutions were designed for advanced malware detection and blocking alone, and lack the intelligence and integration necessary for incident detection and response. One notable exception of products and services comes from network security leader Sourcefire."