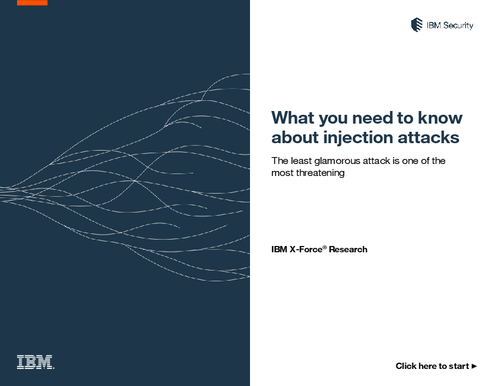 Are unpatched vulnerabilities leaving you at risk?
At the rate of almost half of all attack types, hackers are using injection attacks to take advantage of vulnerabilities in operating systems and applications to penetrate networks and databases.
Download this whitepaper and learn:
How attackers are using injection attacks to achieve a variety of nefarious goals;
The prominent types of injection attack and vulnerabilities;
Steps you can take to help protect your systems and data.