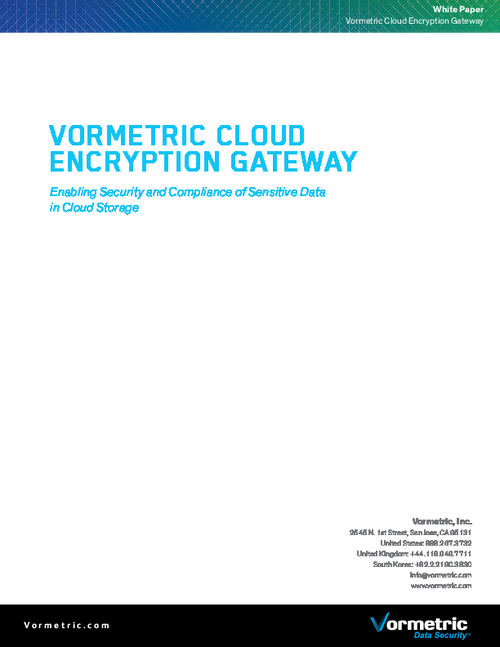 Companies are increasingly reliant on storing sensitive data in cloud storage, which could be vulnerable to security threats and violate compliance requirements. At the same time, data breaches continue to grow more prevalent and costly. The Vormetric Cloud Encryption Gateway is a scalable solution that provides the security to use the cloud fully without sacrificing performance. This paper offers an in-depth description of the challenges confronting IT teams as they look to keep sensitive data secure in corporate cloud deployments. In addition, the paper offers an introduction to the Vormetric Cloud Encryption Gateway. The paper reveals how Vormetric delivers a single platform that enables security teams to safeguard sensitive data across their cloud and on-premises environments, while centrally managing policies and keys.
Download this White Paper to explore
What the present challenges are for IT and security teams;
The challenges of cloud storage security;
The solutions that enable organizations to secure sensitive data in cloud storage.