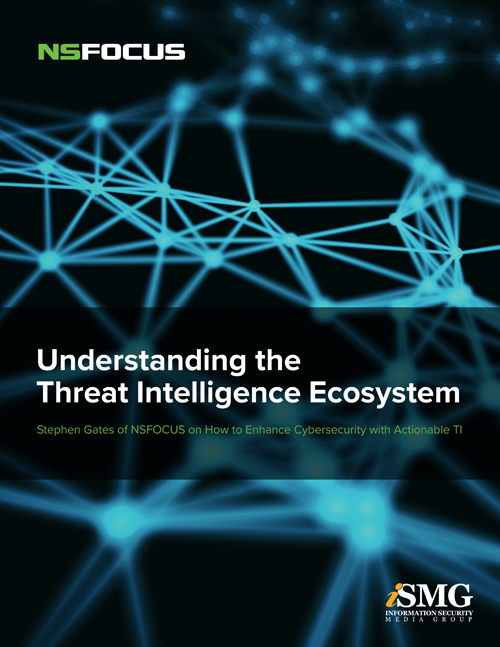 Everybody talks about threat intelligence today, but how well are they distinguishing raw data from actionable intelligence? Stephen Gates, Chief Research Intelligence Analyst at NSFOCUS discusses cybersecurity and the new threat intelligence ecosystem.
"The operative word is 'actionable,'" says Gates. Threat intelligence means a lot of things to a lot of people, he adds. But what it comes down to is: "Do you want to gain further insight into the threat landscape that your organization faces on a daily basis? That's what threat intel is all about - gaining that insight with actionable intelligence and understanding the threats [you're] under."
Download this interview with Gates to explore the threat intelligence ecosystem, and:
How many organizations fail to distinguish actionable TI;
Why the ecosystem is so critical to cybersecurity;
How NSFOCUS distinguishes itself in a crowded marketplace.