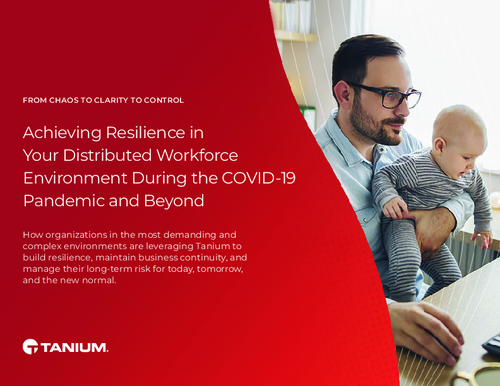 Achieving Resilience in Your Distributed Workforce Environment During the COVID-19 Pandemic and Beyond.
The COVID-19 pandemic forced organizations across the world to transition their workforce to a remote work environment overnight, disrupting processes and workflows and creating chaos in a time where clarity and control are needed the most.
Download this white paper to learn how organizations in the most demanding and complex environments are leveraging Tanium to build resilience, maintain business continuity, and manage their long-term risk for today, tomorrow and the new normal.