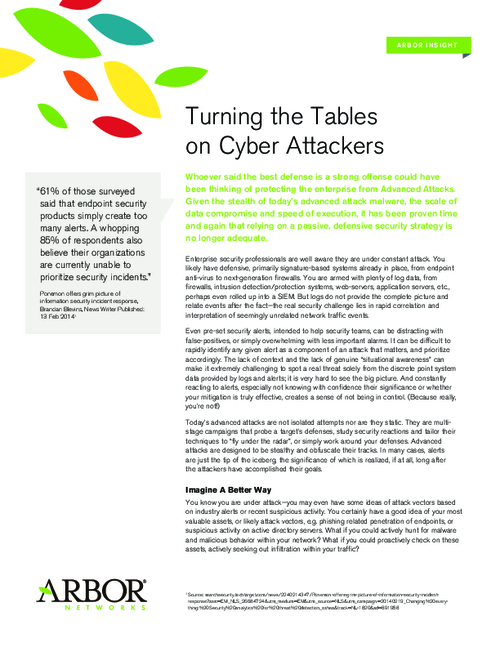 Given the stealth of today's advanced attack malware, the scale of data compromise and speed of execution, it has been proven time and again that relying on a passive, defensive security strategy is no longer adequate.
Advanced attacks are designed to be stealthy and obfuscate their tracks. In many cases, alerts are just the tip of the iceberg, the significance of which is realized, if at all, long after the attackers have accomplished their goals.
Download this white paper to explore:
How to proactively hunt for malware and malicious behavior within your network;
How adding a proactive element to your security strategy can help strengthen your security posture and incident response.