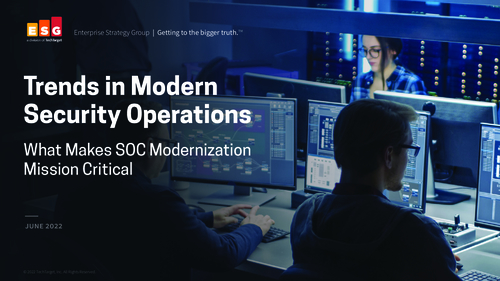 The ESG Research Report includes a double-blind survey of enterprises – composed of various industry verticals.
Key Takeaways:
The challenges driving change in security operations.
How your peers are changing up prioritizing addressing growing attack surface and threat landscape complexity.
How improving detection engineering and the shortcomings of current approaches are top of mind for security strategists.
Forward-looking data on the payoff security professionals expect from transforming their SOC and if their organization will fund changes required.