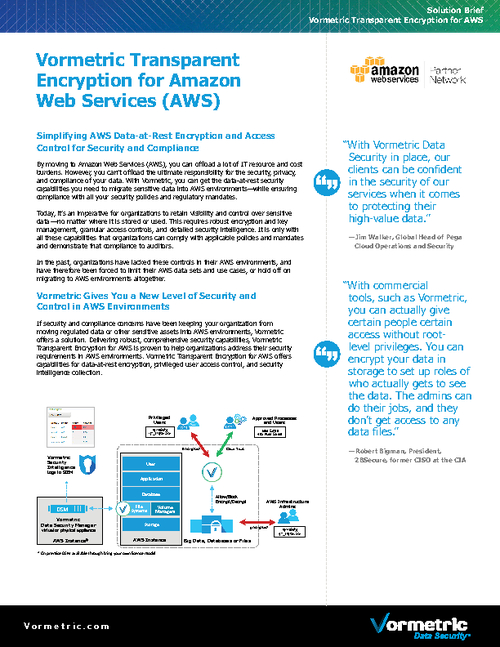 Moving to Amazon Web Services (AWS) can offload significant IT resource and cost burdens. However, you can't offload the ultimate responsibility for the security, privacy, and compliance of your data.
This whitepaper delves into an approach to migrate sensitive data into AWS environments while ensuring compliance with all your security policies and regulatory mandates.
Topics of discussion include:
Retaining visibility and control over sensitive data in an AWS environment;
Establishing data-at-rest encryption;
Maintaining privileged user access control.