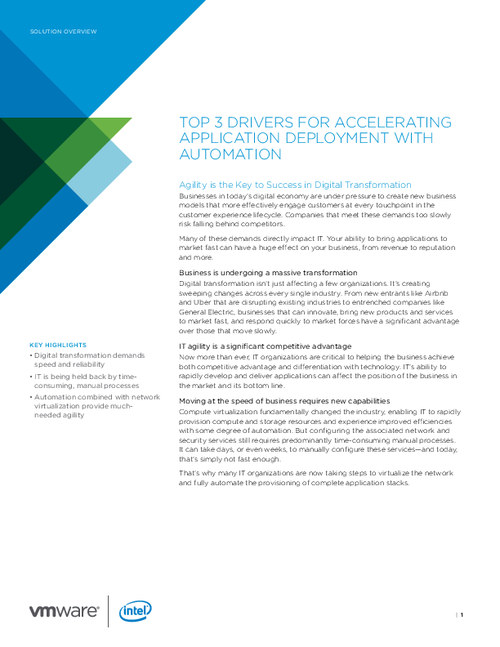 Automation speeds up the delivery of applications by automating the delivery of the resources they require, including networking, security, and the infrastructure that supports application development.
Download this whitepaper and learn how automating IT can solve challenges such as the lack of standardization and repeatability that slow down application delivery and impact reliability and security.
VMware and Intel enable IT organizations to realize a digital transformation and deliver IT infrastructure and application services with the speed and agility to support business innovation and growth while optimizing TCO and improving resource utilization.