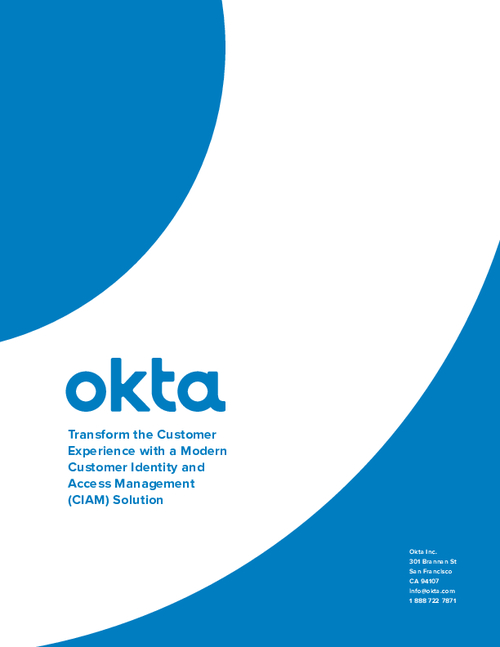 Every company must become a technology company. Your customer's requirements are changing with the explosion of channels, devices, platforms and touchpoints. And secure experiences with those interactions is paramount.
CIAM is foundational technology that meets increasingly complex customer requirements and enables companies to deliver secure, seamless digital experiences. In Gartner's 2016 IAM survey, more than 69% of organizations currently use or plan to use CIAM technologies by the end of 2018.
Read this whitepaper to understand key trends in CIAM solution design, including the convergence of the IAM and CIAM feature-set, single sign-on as the facilitator for frictionless omni-channel experiences to avoid customer churn, the role of developers to enable faster time-to-market for apps, and further emphasis on security and compliance.