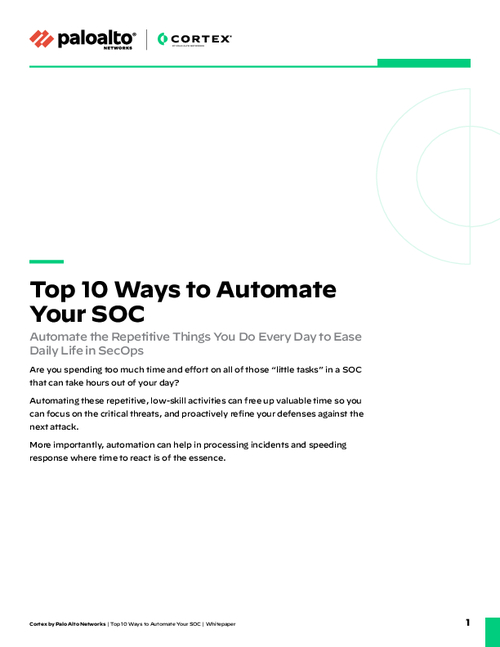 If "time is money," why spend it on all of those little tasks in a SOC that can add up, eating away at valuable workday hours?
Automating these repetitive, low-level activities can free up valuable time so you can focus on more strategic initiatives, such as threat hunting and improving the overall security posture.
More importantly, automation can help in processing incidents and speeding response where time to react is of the essence.
In this whitepaper, you will see tried and tested automation use cases leveraged by our Palo Alto Networks SOC, ITOps and customers to gain operational efficiencies and scale.
Some of the automation use cases covered in this paper include:
Responding to phishing attacks.
Malware investigation and response.
Zero-day threat response.
Remote user access provisioning.
Managing threat feeds efficiently and more.
Download the whitepaper to further explore security orchestration use cases.