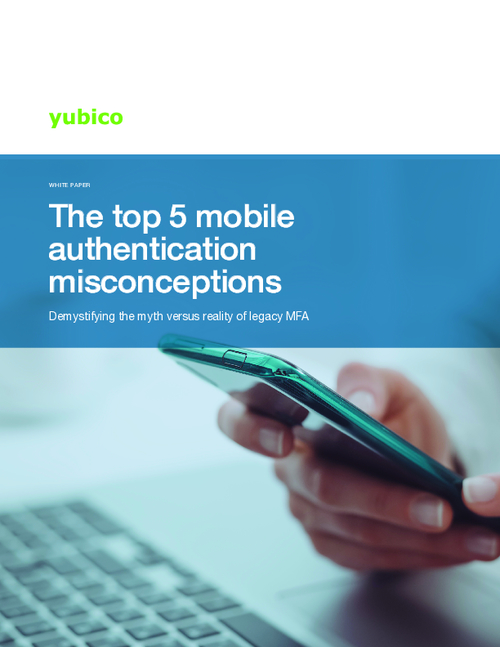 Despite the growing tide and sophistication of cyber attacks, many organizations continue to rely on legacy authentication methods such as usernames and passwords and mobile-based authentication, to secure access to critical and sensitive applications and data.
While any form of multi-factor authentication (MFA) offers better security than usernames and passwords, not all forms of MFA are created equal.
Download the Yubico white paper to learn the key misconceptions related to mobile-based MFA, including:
Mobile authentication is secure;
Mobile authentication is cost effective;
Mobile authentication is user-friendly;
And more.