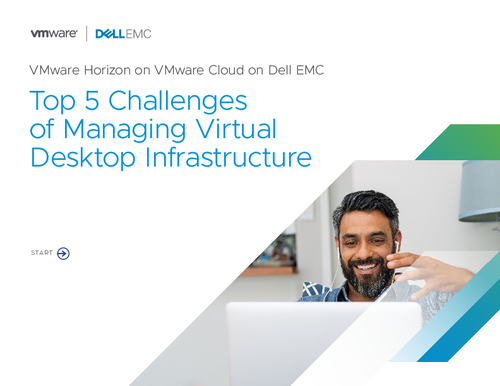 In today's modern work environment, desktop virtualization has skyrocketed to the top of the list of IT priorities. Business leaders need to deliver virtual desktops and apps that offer the flexibility to respond to rapidly changing demands without the complexities associated with managing on-premises infrastructure.
As organizations embrace the cloud operating model and explore solutions to support their end-users, it's essential to understand the associated challenges:
Selecting the Right Infrastructure;
Interoperability Between Deployments;
Personalizing and Managing Your VDI Deployment;
Scaling to Meet Increased Demands;
Ensuring Security of Desktops and Applications.
Download the eBook to see if VMware Horizon on VMware Cloud on Dell EMC is the right solution for your organization.