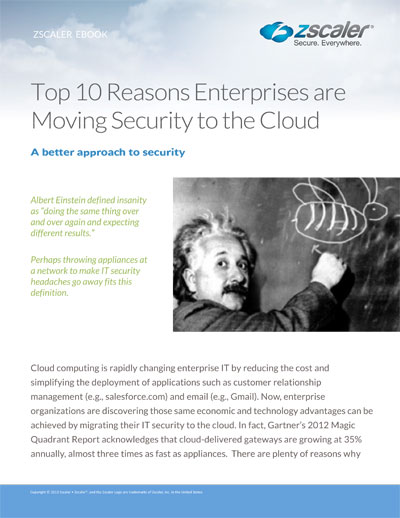 Albert Einstein defined insanity as "doing the same thing over and over again and expecting different results". In the new world of mobile, social media, and the Cloud, the traditional approaches to securing the global enterprise is outdated - as being witnessed by the increasing, high profile cyber security breaches. The weapons that CIOs traditionally rely on to secure the enterprise, rather like the impregnable Maginot Line built in the 1930s to protect France from invasion, are increasingly becoming obsolete.
Read this white paper to learn about:
A new approach to enable today's enterprises to leverage mobility and the cloud, without compromising on the security;
The top 10 Reasons Why Enterprises are now moving to the cloud.