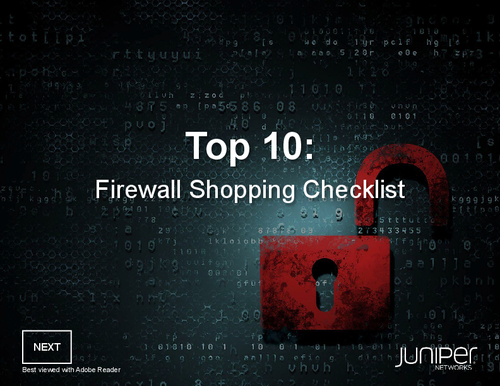 With so many firewall options on the market today and new malware attacks launching weekly, choosing a weak firewall solution will render you as a wide open target. So, how do you avoid posting an open season sign for hackers?
In this white paper, you will learn the 10 necessary functions of a next-gen firewall to mitigate evolving dynamic threats. Explore this buyer's guide to learn how to:
Test firewall performance;
Centralize management;
Ensure application, user, and content awareness;
And more.