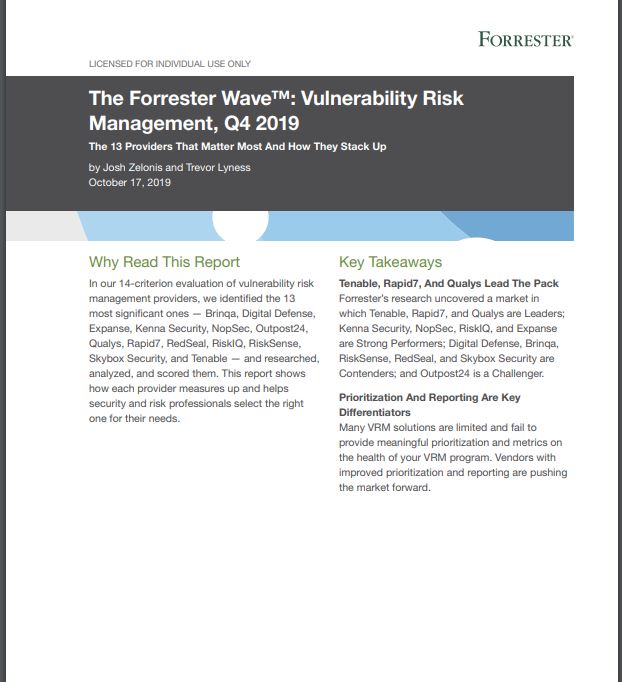 Tenable ranks highest in the strategy and current offering categories.
"Tenable is a great choice for enterprises looking for a VRM vendor that provides strong prioritization and reporting across device types," according to a Forrester report.
We believe this report reinforces Tenable's Cyber Exposure vision of enabling organizations to manage and measure the modern attack surface to accurately understand and reduce cyber risk.