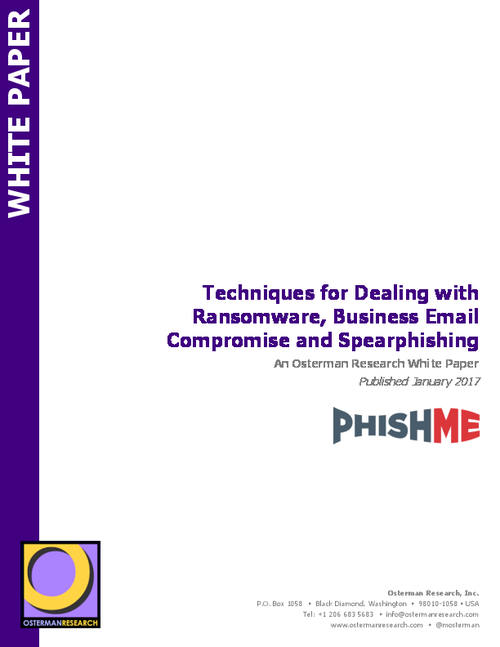 Phishing, spearphishing, CEO Fraud/Business Email Compromise (BEC) and ransomware represent a group of critical security threats that virtually every organization will encounter at some point - and most already have. The logical evolution of phishing are increasing rapidly and costing organizations hundreds of millions of dollars each year.
Ransomware is reaching epidemic proportions and increasing at an even faster pace, growing from an impact of "just" $24 million in 2015, but increasing to approximately $1 billion in 2016.
Download this whitepaper to learn techniques for dealing with ransomware, business email compromise and spearphishing to protect your organization.