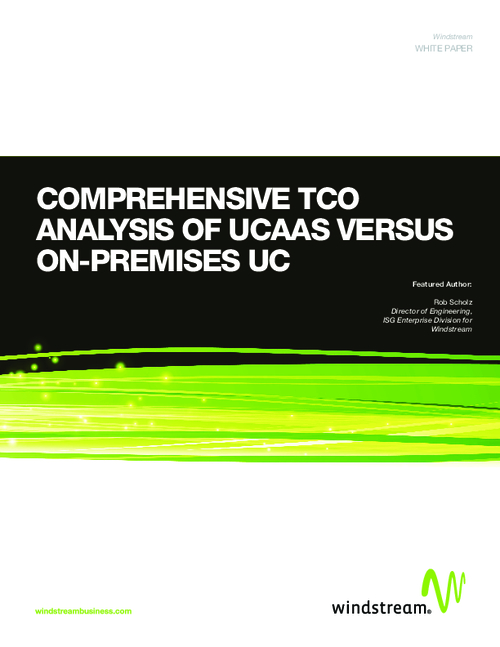 Many IT professionals believe that unified communications as a service (UCaaS) has a higher total cost of ownership than on-premises UC. Most total cost of ownership (TCO) analyses focus on the recurring capital expenditure (CAPEX) of on-premises solutions versus the recurring capital expenditure of UCaaS. So despite what is commonly believed, research indicated that the total cost output is more similar than expected.
Download this whitepaper to learn more about:
Key factors that lead to savings with the adoption of Unified Communications as a Service (UCaaS);
Insights and comparisons of CAPEX for a UCaaS solution versus on-premise solution and the total cost of ownership;
An overview of the benefits and tradeoffs including scalability and IT staff organizational changes.