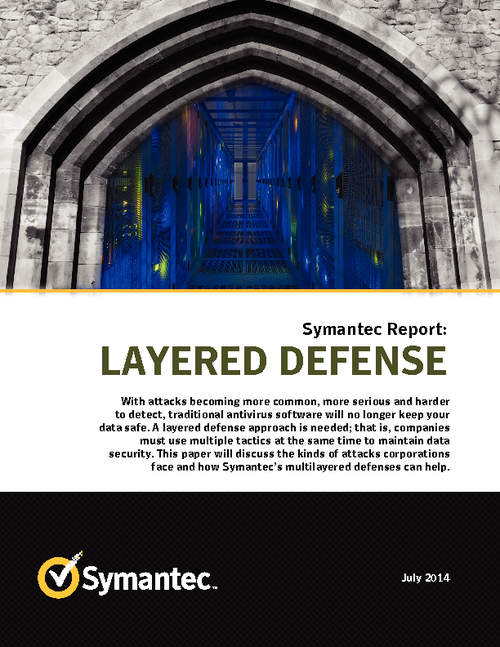 Businesses are at war with hackers. It is vital that all businesses incorporate a reliable projection system that constantly updates and looks for new threats to achieve the best defense possible against attackers. With attacks becoming more common, more serious and harder to detect, traditional antivirus software will no longer keep your data safe. A layered defense approach is needed; that is, companies must use multiple tactics at the same time to maintain data security.
This white paper provides an overview of:
What causes breaches;
The kinds of attacks corporations face;
The benefits of having layered protection.