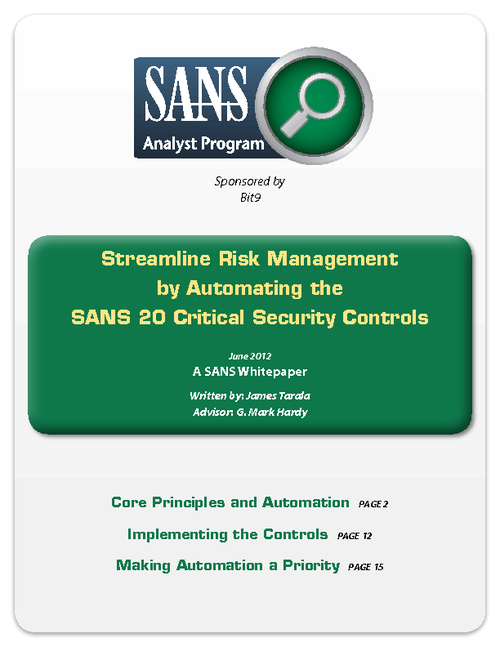 The 20 Critical Security Controls, a consensus project involving numerous U.S. government, private-sector and international groups, has received a great deal of attention recently as a framework of controls for defending organizations against cyber attacks.
Today's cyber attacks are increasingly complex, advanced and able to remain hidden on the network for long periods of time. As organizations begin to take the time to investigate and implement the 20 Critical Security Controls, they realize the document is more than simply a new list of things to do - it is a coordinated framework of controls that espouses a philosophy for combating the most common cyber attacks being observed today, namely those that blend malware, multiple attack vectors and manipulative social engineering tactics.
In this whitepaper, you will learn:
The core principles and automation;
Implementing the controls;
Reasons for making automation a priority.