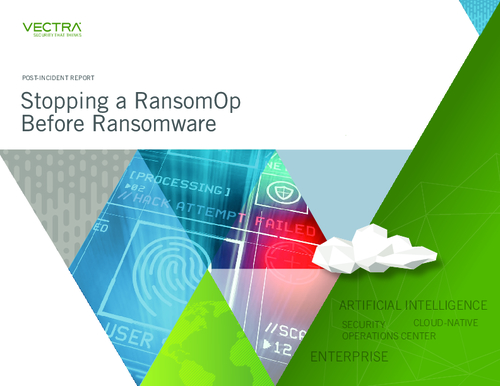 This post-incident report from a Vectra manufacturing customer shows step by step how Vectra stopped and remediated an active attack using detections and data from the Cognito platform.
The report highlights the importance of early cyberattack detection prior to exfiltration of data or deployment of any ransomware payload.
Download the report and learn:
How they were able to see the attack activity automate response with Vectra;
How the incident response team had time to investigate and fully evict the adversary without risk of ransomware deployment;
Why speed of detection and decisive response - tools, people, and processes - was critical to enabling the successful outcome.