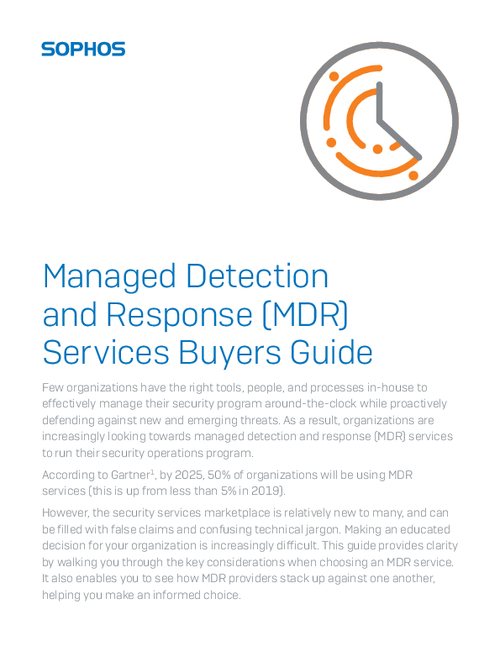 The threat landscape is getting far too complex for organizations to manage effectively and very few organizations have the right resources to manage their security program around-the-clock while proactively defending against new and emerging threats.
According to Gartner, by 2025, 50% of organizations will be using MDR services (this is up from less than 5% in 2019)..
This guide provides clarity by walking you through the key things to consider when looking for MDR. 
Download this guide and learn:
The massive gap between the talent and experience in the Cybersecurity Industry;
Reasons organizations choose an MDR;
Key criteria to consider while looking for MDR.