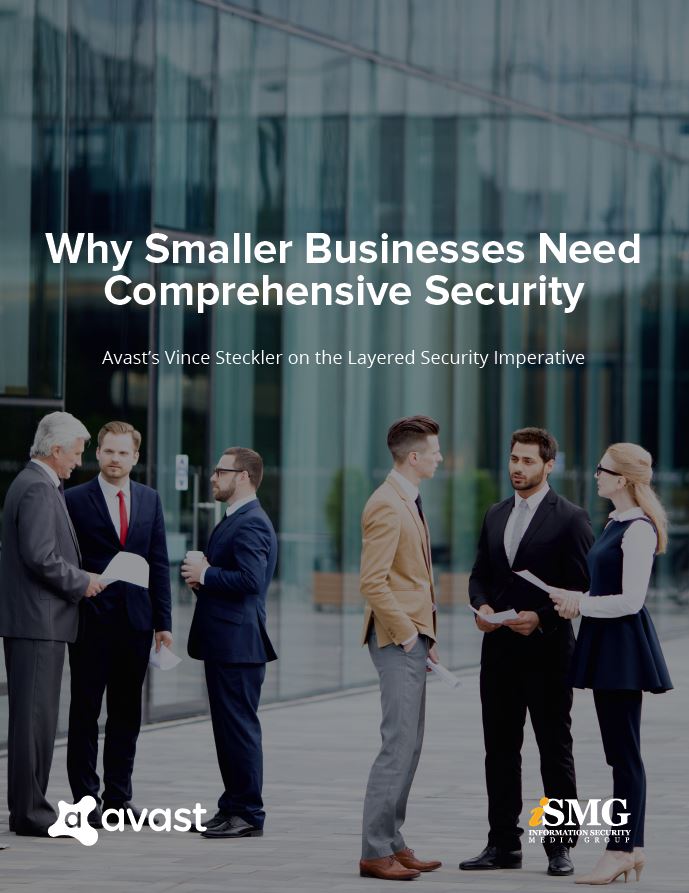 Security incidents often result in damage, regardless of an organization's size. But for small and midsize firms, which often lack robust security defenses, the damage may be so severe that it means not only disruption but also the end of the business, says Vince Steckler of Avast.
In this interview transcript with Information Security Media Group at RSA Conference 2019 in San Francisco, Steckler discusses:
Why cyber threats present such a big risk to small and midsize organizations;
Essential components of a layered approach for security;
How smaller organizations with limited resources can best implement layered security.