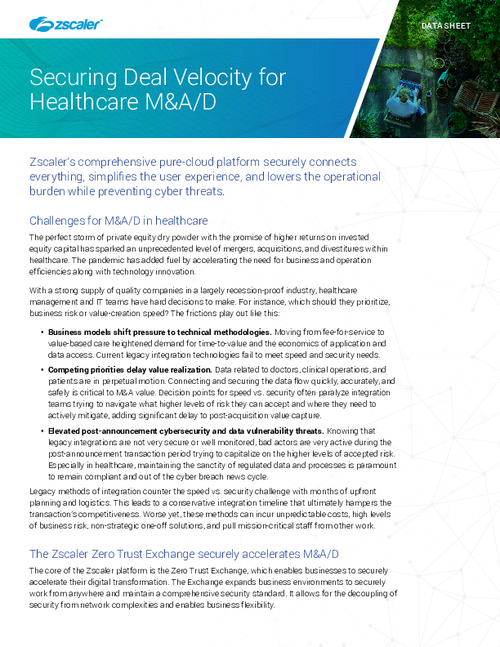 The perfect storm of private equity dry powder with the promise of higher returns on invested equity capital has sparked an unprecedented level of mergers, acquisitions, and divestitures within healthcare. With a strong supply of quality companies in a largely recession-proof industry, healthcare management and IT teams have hard decisions to make.
The core of the Zscaler platform is the Zero Trust Exchange, which enables businesses to securely accelerate their digital transformation. The Exchange expands business environments to securely work from anywhere and maintain a comprehensive security standard. It allows for the decoupling of security from network complexities and enables business flexibility.
The immediate ability to access applications and share data from anywhere, seamlessly, is a compelling differentiator Zscaler brings into healthcare M&A. Zscaler's simplicity gets integrations done in far less time, and does so with little user disruption. The advantage allows providers to move rapidly to value-capture and increase the volume of inorganic transactions.