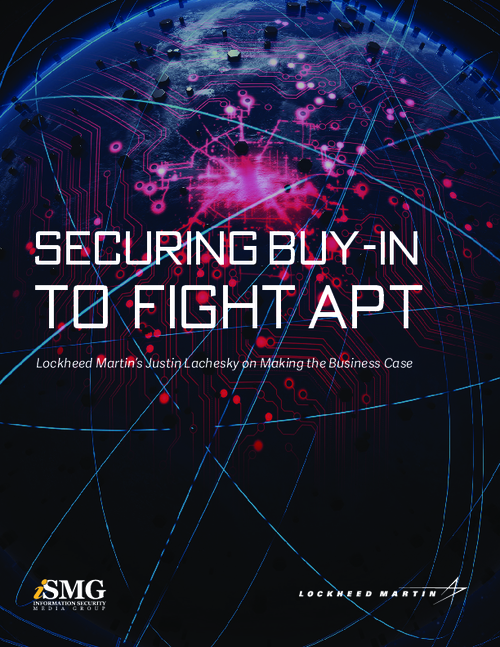 Bad news about APT: Attacks are bigger, faster and aimed at a wider variety of targets. How must organizations win board support to improve their defenses? Lockheed Martin's Justin Lachesky shares insight.
Download this white paper to explore
The latest advanced threats;
How to discuss APT security with senior leaders;
How to measure the ROI of APT defense.