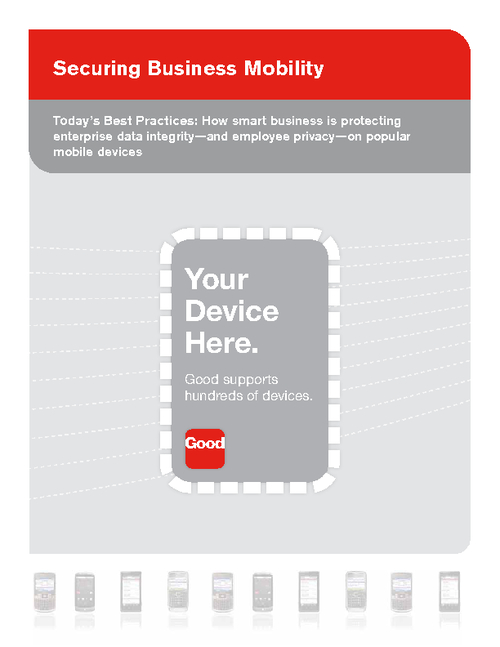 Because work and life are now more fluid than ever, government employees are working at literally any hour of the day or night - and anywhere a smart device can pick up a signal. True employee security, collaboration, and compliance require a broader suite of mobile solutions. Learn how smart agencies are protecting data integrity - and employee privacy - on popular mobiles, such as iPhones, iPads, and Android-enabled devices.
In this paper, you'll see how the Good for Enterprise secure mobility application offers:
Agency data loss prevention, beyond standard mobile device management functions;
A secure container, that keeps business and personal applications separate;
Remote management and control for IT;
Protection against network access by rogue devices.