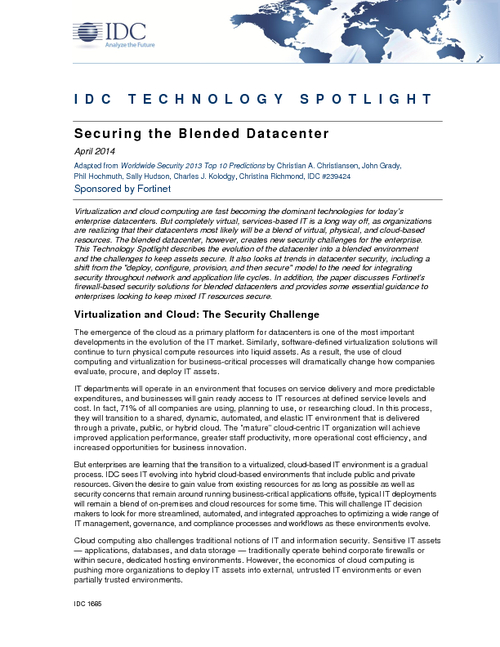 Analysts including John Grady, Christian Christiansen, and Charles Kolodgy discuss how security must change to address the new dynamics of Virtualization, Cloud and Software-defined Networking (SDN) technologies. As Data Centers become more shared, automated, and elastic, typical IT deployments will become a mix of Virtual, Physical and Cloud.
Download this report to learn:
How Data Centers will blend on-premise and external, less-trusted cloud environments, putting sensitive data at risk;
The key drivers for security: scalability, management, and protection;
Which Network Security segments, including Firewalls, will contribute or grow fastest in the Data Center.