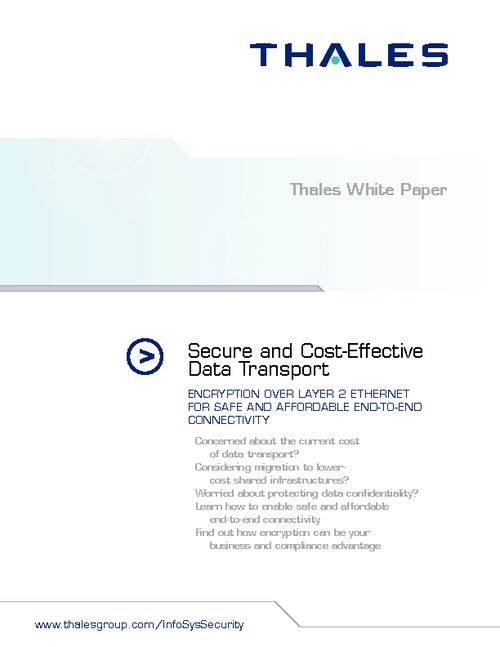 As the economics of data transport are becoming essential to business success, the smartest options involve investments in new, more efficient data transport systems that can save money and quickly pay for themselves.
Read this whitepaper to learn about the technologies providing efficient, reliable, and high-speed data transport at reduced costs.
It will show that even with the pressure to reduce costs, there's no need to sacrifice security.