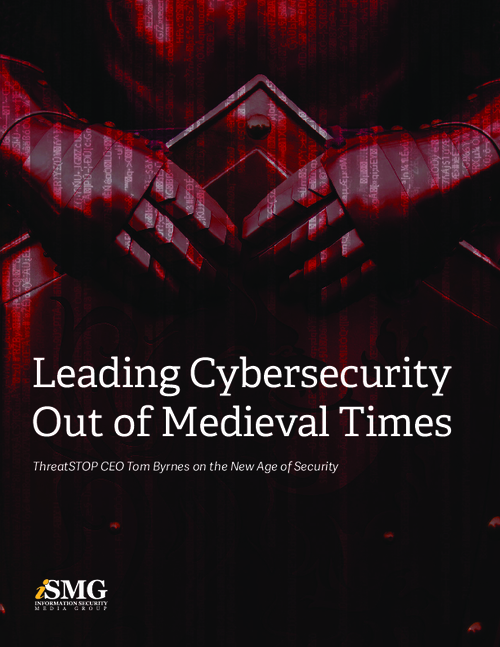 Today's security threats may be considered "advanced" by some, but ThreatSTOP founder and CEO Tom Byrnes believes many organizations are employing archaic methods to protect themselves.
The key, says Byrnes, is to not allow the Internet to be home to organizations that seal themselves off in solitude. Sharing information and resources is key to winning the war on cybercrime.
In an interview about next generation cybersecurity, Byrnes discusses:
Why he believes cybersecurity is stuck in medieval times;
How organizations need to shift their thinking and gain new perspectives on how to protect themselves and their sensitive data;
Why he is the leader and ThreatSTOP is the security vendor to help organizations improve their outdated approach to cybersecurity.