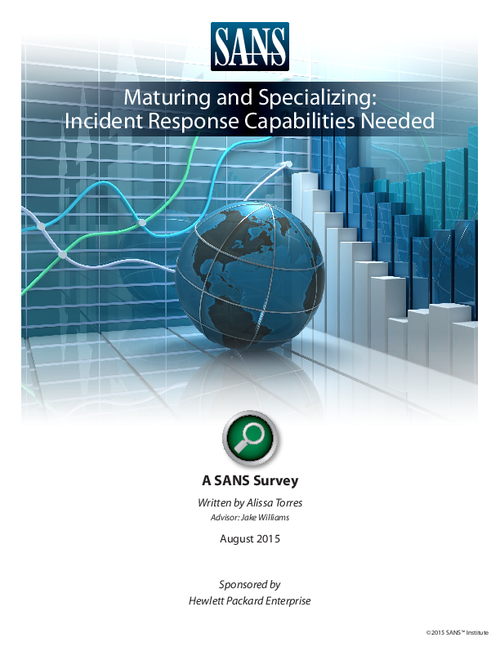 The SANS 2015 survey of the incident response capabilities of more than 500 security professionals found good news and bad news. The good news is that reported malware incidents, breaches, and remediation time declined slightly compared to last year, indicating a maturing of defenses and incident response capabilities. The bad news is 37 percent of respondents said their teams are unable to distinguish malicious events from nonevents, and most organizations still experience significant impediments to incident response.
Read the 2015 survey results to learn:
The kind of data most targeted by hackers
Remediation practices used by respondents
The threat intelligence and detection technologies that work
The greatest impediments to fast and effective response
HPE is the sponsor of this material. By submitting your information you agree to be contacted by HPE on topics of interest. Before deciding, please review HPE's privacy statement href="https://www.hpe.com/uk/en/legal/privacy.html" here.