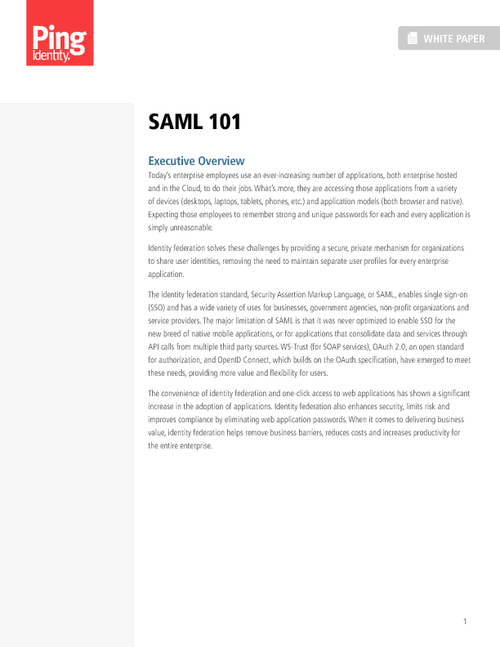 The identity federation standard, Security Assertion Markup Language, or SAML, enables single sign-on (SSO) and has a wide variety of uses for businesses, government agencies, non-profit organizations and service providers. With the wealth of internal and external web applications and services, federated identity is critical for secure and seamless access. Without the standardization afforded by identity federation, SSO cannot be scaled beyond one or two partners in a cost effective manner. SAML has emerged as the primary identity federation standard, due to its certifiable interoperability, proven security and thousands of production deployments worldwide.
This white paper:
Introduces identity federation and SAML and describes why standards like SAML are necessary for implementing scalable, secure federated identity across organizations;
Discusses typical SAML use cases for enterprise and mid-market businesses and organizations acting as service providers;
Reviews scenarios where SAML integrates with other key federation protocols and cross-compares WS-Federation and SAML, including the advantages and disadvantages of each.