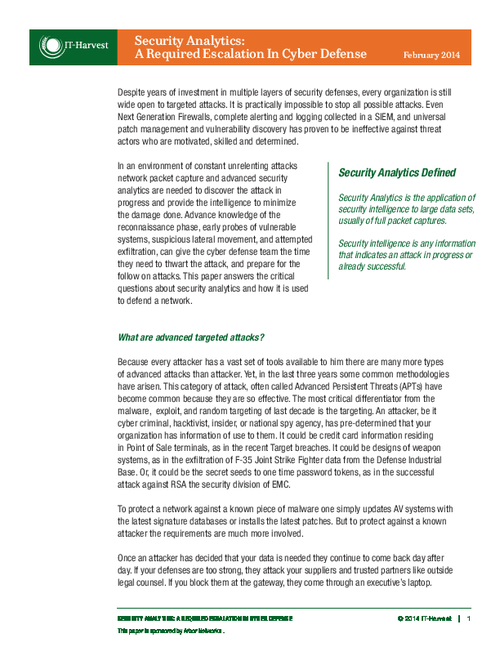 In an environment of constant attacks, network packet capture and advanced security analytics are needed to discover the attack in progress and provide the intelligence to minimize the damage done. Advance knowledge of the reconnaissance phase, early probes of vulnerable systems, suspicious lateral movement, and attempted exfiltration, can give the cyber defense team the time they need to thwart the attack, and prepare for the follow on attacks. This paper answers the critical questions about security analytics and how it is used to defend a network.
Download this white paper to explore:
What advanced targeted attacks are;
What security analytics are and how to deploy them;
The most important features of a successful security analytics solution.