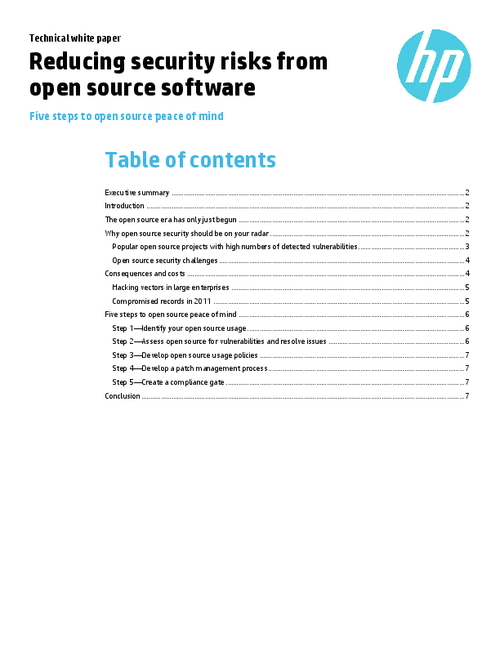 Open source software is a game-changer in helping development organizations herd their application security risks. But it can also introduce risk when employed without adequate precautions. Recent evidence suggests that the presence of application vulnerabilities in open source software is a far more pervasive problem than most people realize. However, by following a few strategies, your organization can gain the full benefits of open source and the cloud without compromising the security of your applications.
Download this White Paper to explore
Why open source security should be on your radar;
What the costs and consequences of open source software are;
The five steps to open source to give you peace of mind.