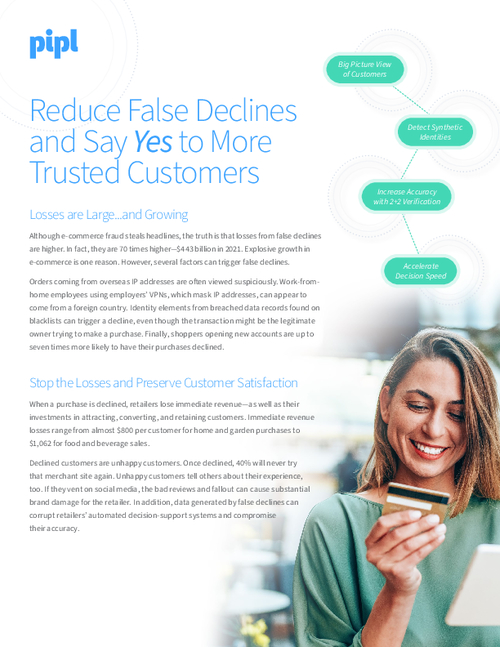 Although e-commerce fraud steals headlines, the truth is that losses from false declines are higher. In fact, they are 70 times higher—$443 billion in 2021. Explosive growth in e-commerce is one reason. However, several factors can trigger false declines.
Read this whitepaper to:
Reduce manual review times
Prevent account takeover
Increase accuracy with 2+2 verification
To learn more about how to stop the losses and preserve customer satisfaction download now!