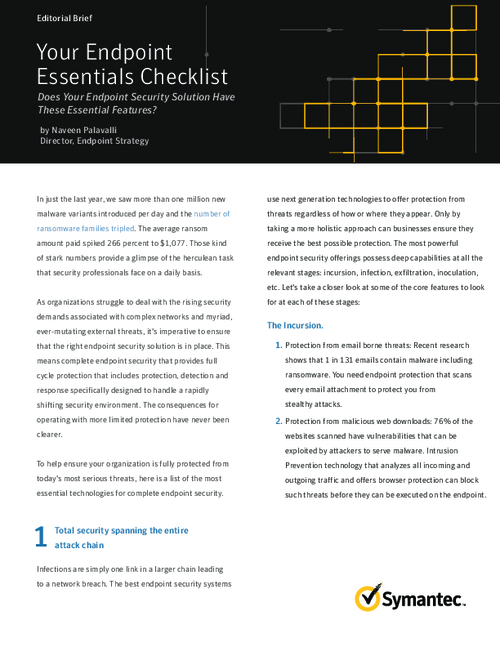 All endpoint security solutions are not created equal. The best, most advanced offerings have three core elements: Total protection, detection and response across the attack chain, high performance without sacrificing efficacy, and seamless integration with existing infrastructure.
Download this whitepaper that discusses the features to seek when considering a new endpoint security solution and receive the highest level of protection for your investment.
This promotion is brought to you by ISMG. ISMG is obtaining your consent to send electronic messages to you on behalf of itself and Symantec. By submitting your information you agree to be contacted by Symantec on topics of interest. Your information will not be shared outside Symantec or ISMG, and you can unsubscribe from emails sent by ISMG, or Symantec by clicking on "Unsubscribe" on any email received.