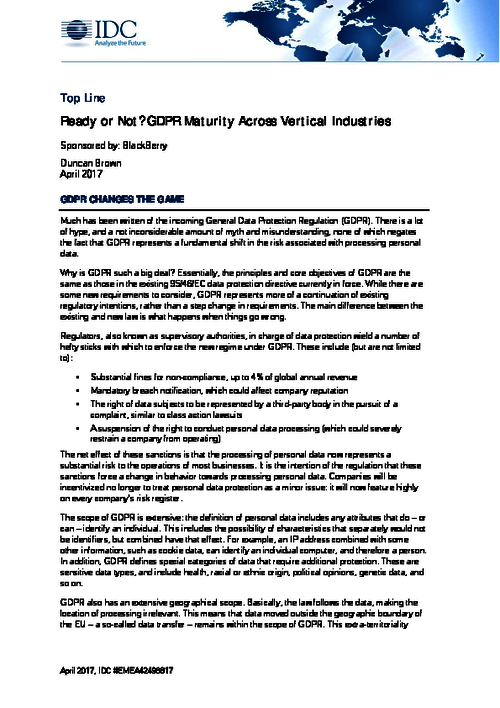 There are two broad camps of readiness with regard to GDPR. Opportunists are starting from a position of relative advantage. They generally have better information governance processes in place and are more likely to have more mature security capabilities. They seek to leverage these attributes, adopting best data protection practices and perhaps even establishing competitive advantage. Obstaclers, on the other hand, see GDPR as a hurdle to normal business, something to be surmounted but which is in the way of their strategic goals.
This guide shows examples through research of:
Organisation's approach to GDPR compliance;
Compliance actions that are more challenging to execute;
GDPR readiness by industry.