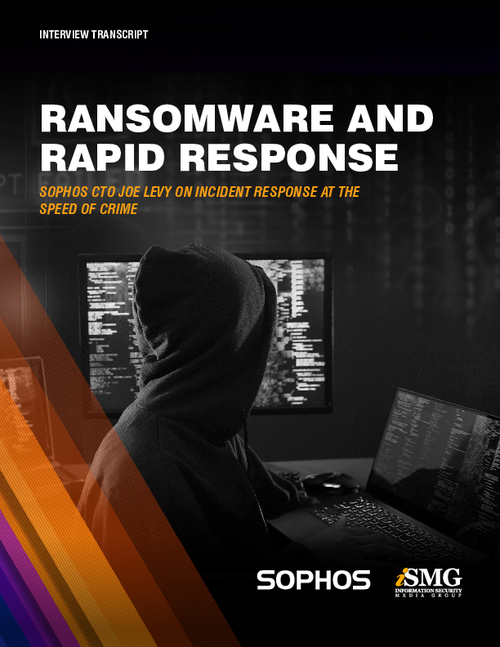 You've seen the destructive ransomware attacks of 2020, and there is no reason to expect a letup in 2021. Joe Levy, CTO of Sophos, discusses adding automation to human-led threat-hunting to create a more rapid response to ransomware strikes.
In this eBook interview transcript with Information Security Media Group, Levy discusses:
Levy joined Sophos as Chief Technology Officer (CTO) in February 2015. In this role he leads the company's technology strategy worldwide, driving product vision and innovation to both enhance and simplify IT security.
He brings more than 20 years of leadership and development expertise, focusing on information security. Prior to Sophos, he was CTO for Blue Coat Systems following the company's May 2013 acquisition of security analytics pioneer Solera Networks, where he had served as CTO since 2008. Prior to Solera, he was CTO of SonicWALL (acquired by Dell), where he led research and development teams with concentrations in the areas of next-generation firewalls, deep packet inspection, cryptography and secure remote access.