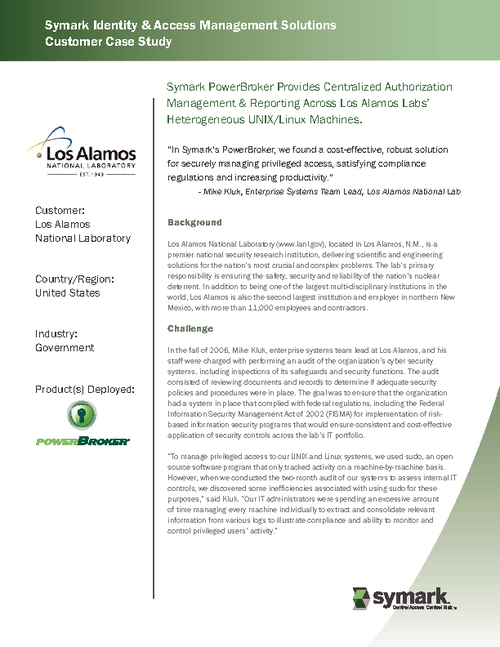 In the fall of 2006, Los Alamos Laboratory was faced with performing an audit of the organization's cyber security systems, including inspections of its safeguards and security functions.
This case study outlines how Los Alamos Labs' complex heterogeneous IT environment needed a solution that provided centralized administration for privileged access and a secure, detailed audit trail to help ensure user accountability.
Symark's PowerBroker software offered a solution that addressed the Lab's security requirements while increasing productivity that could not be met while using the monolithic architecture of open source Sudo.