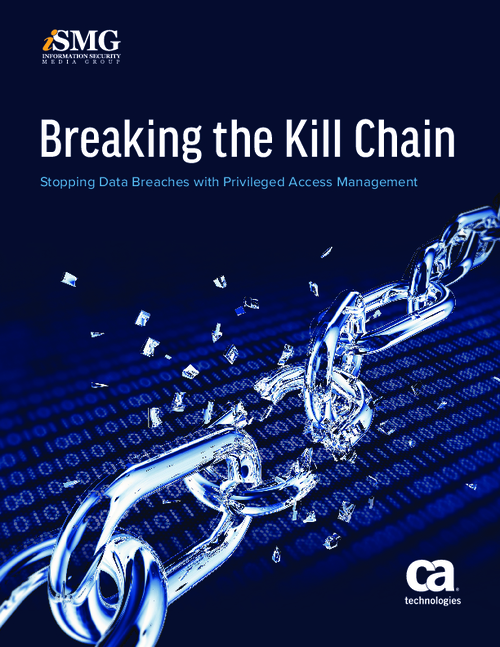 Targeted breaches are increasing and they share a common thread- a kill chain that exploits privileged users and their credentials to gain access to sensitive systems. Steve McCullar of CA Technologies discusses how privileged access management can break that kill chain.
McCullar, an Advisor for CA Technologies Privileged Access Management solutions, says nearly 6 trillion records have been compromised by breaches since 2013, and if you look closely at the incidents - the evidence of his theory emerges.
In an interview about PAM and threat analytics, McCullar discusses:
Where privileged access fits in the kill chain model;
How a mature approach to PAM can thwart attackers;
The role of threat analytics as an essential control.