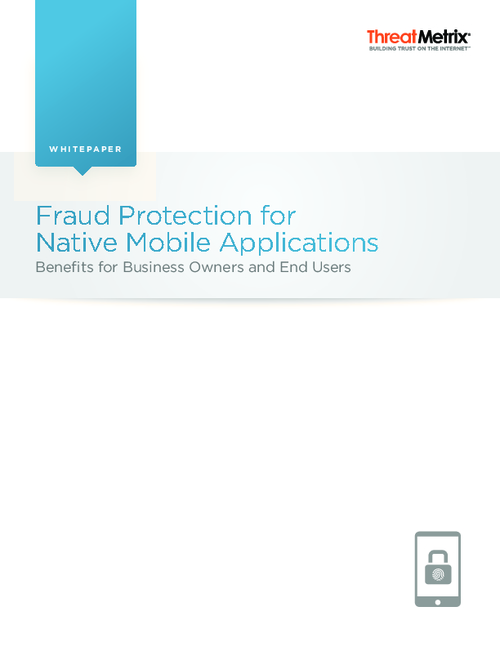 The use of smartphones, tablets, and other mobile devices to sign up for new accounts or conduct other banking transactions has grown rapidly in the financial services market. Today over fifty percent of common banking transactions are completed using mobile apps. Unfortunately, crime associated with their use has increased correspondingly, resulting in a critical need to detect and prevent fraud related to their malicious use.
This is largely due to the fact that mobile banking apps seldom have the infrastructure necessary to enable adequate identification and profiling; additionally, implementing these features requires skills far beyond those of most mobile app developers. As a result, mobile apps frequently lack any number of security features, and it's difficult for fraud prevention systems to determine if a device in question is being used legitimately - creating a prime opportunity for cybercriminals.
Read this white paper to understand:
What is required to increase the levels of trust for any mobile application;
How ThreatMetrix delivers mobile fraud protection that can be easily tuned based on a businesses risk tolerance;
How TrustDefender Mobile is straightforward to integrate, requires no end user updates and delivers an ROI measurable in months.