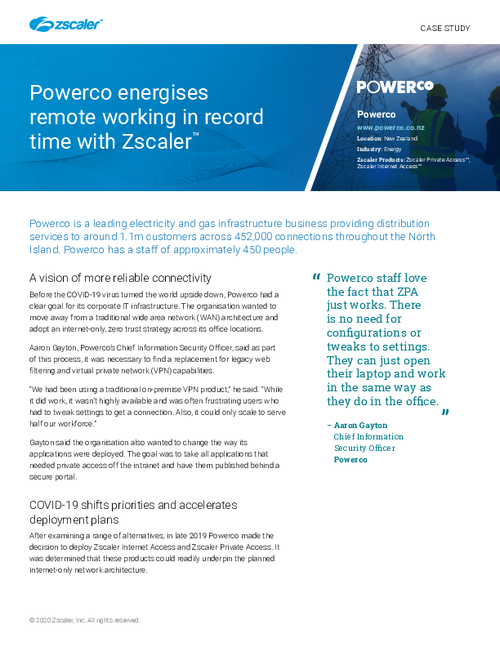 Powerco wanted to change the way its applications were deployed. The goal was to take all applications that needed private access off the intranet and have them published behind a secure portal.
Working with Zscaler Professional Services, Powerco's Information Security (IS) team began the deployment in early February. Key applications were taken off the intranet and placed behind a specially configured secure portal.
What Powerco gained from working with Zscaler:
Delivered seamless, secure remote access for all staff;
Reduced the costs of an organisation-wide security infrastructure and increases operational efficiency;
Enabled business to continue in a COVID-19 lockdown world.